 Graduate School of Management, U.C. Irvine

Graduate School of Management, U.C. Irvine

Knowledge cures the tyranny of ignorance

Contact Lisa:

949-824-5553

Room 441,

Graduate School

of Management

UC Irvine

Irvine, CA 92697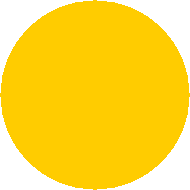 Assistant Professor, Organization & Strategy

Assistant Professor, Organization & Strategy

Lisa was born in Washington, D.C. and came to California to attend Stanford University.  At Stanford she majored in English and Psychology. After working at Stanford she went on to receive her MBA and Ph.D. from the Anderson School at UCLA.  She is now an Assistant Professor of Organizational Behavior at the University of California, Irvine.
more
Teaching is Professor Barron's passion.  She teaches Negotiation, Organizational  Behavior, and Management Communication.  Her courses involve a combination of theory and hands-on application.  Her goal is to facilitate her students in changing their behavior by developing and learning new ways to think about negotiation, communication and management.
more
Professor Barron's research has focused on gender and negotiation and more recently the symbolic meaning of money.  She is interested in negotiation, particularly in gender and negotiation as well as gendered views of money.  Her research has direct applications to the work of negotiators and managers. 
more
Professor Barron's primary consulting and coaching emphasis is in the area of communication. She teaches and consults on negotiation, managing difficult conversations, and making passionate and powerful presentations.  Her unique approach emphasizes the belief systems of the individual a well as technical skills.   She also facilitates groups and meetings.
more
In addition to my teaching, consulting/coaching and research, I enjoy decorating my house, art, scuba diving, traveling and much
more
6 tips for

negotiating salaries:

1)  Get accurate information about salaries for comparable jobs. This is done by talking to colleagues, professional associations and other sources. Barron cites three books that women should read:

-  Get Paid What You're Worth by Robin Pinkley and Greg Northcraft

-   The Shadow Negotiation by Deborah Kolb and Judith Williams

-   Women Don't Ask: Negotiation and the Gender Divide by Linda Babcock and Sara Laschever.

Barron on Bargaining

Strategies for Salary Negotiation

Lisa at the temple of Ramesses II at Abu Simbel on the Nile river.