Lisa Barron is Assistant Professor of Organization and Strategy at the Graduate School of Management, University of California, Irvine.  Her principal research and teaching interests focus on negotiation and organizational behavior.  She has consulted with large and small organizations and has taught negotiation techniques to executives, career counselors, and educators.

Her research focuses on negotiation.  In particular, She is interested in salary negotiation, and her work focuses on differences in the way men and women approach salary negotiation and on the centrality and meaning of money in men's and women's lives.  She have received numerous grants in support of my work. She is currently working on several projects regarding salary negotiation and the meaning of money.  Her research has been published in the journals Human Relations and Career Development International.  Her research on gender differences in salary negotiation has been written about or recognized in The Boston Globe, The Washington Post, and the Orange County Register.  In addition, She has appeared on radio programs for WBUR, KNX, CBS and NPR.

She has taught graduate and undergraduate courses in organizational behavior and negotiation at the Anderson School at UCLA, Pepperdine University, and UCI.  She has taught Executive Education at UCLA for the past three years.  In addition to her academic experience, She has worked as a consultant and trainer at the Data Center at Stanford University.  She also have experience marketing IT training programs. 

Lisa a member of the Academy of Management, the American Psychological Association, the Western Academy of Management, the International Association for Conflict Management, and the Association for Psychological Types.  She is a reviewer for leading journals in the fields of Management and Psychology.  Her doctoral work is in Organizational Behavior from The Anderson School at UCLA.  In addition, She has an MBA from the Anderson School at UCLA and a BA in Psychology and English from Stanford University.

Tip # 2  for negotiating salaries:

2)   Assess your worth in terms of the value of the skills and experience you bring to the job. Keep a running record of your accomplishments.

Graduate School of Management, U.C. Irvine

Graduate School of Management, U.C. Irvine

Knowledge cures the tyranny of ignorance

Assistant Professor, Organization & Strategy

Assistant Professor, Organization & Strategy

Graduate School of Management, U.C. Irvine

Graduate School of Management, U.C. Irvine

Knowledge cures the tyranny of ignorance

Assistant Professor, Organization & Strategy

Assistant Professor, Organization & Strategy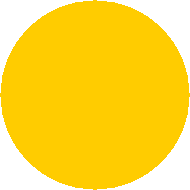 Barron on Bargaining

Strategies for Salary Negotiation